2023 Mississippi Healthy Workplace Healthy Communities Conference
May 23, 2023, 8:30 AM to 3:00 PM
Sheraton Flowood, The Refuge Hotel and Convention Center
2023 Mississippi Healthy Workplace Healthy Communities Conference
The 2023 Mississippi Healthy Workplace Healthy Communities Conference will bring together employers, government entities, and healthcare providers, employer benefits, and other business professionals to learn about current efforts in Mississippi to improve the health of populations, communities, and other stakeholders.
The day will include sessions on the health of Mississippi, mental health, integrative health, community development, community programs, access and availability of foods, healthy food choices, and stories from Mississippi employers. Organizations that will be presenting include Canopy Children's Solutions, National Diabetes and Obesity Research Center, Mississippi State Department of Health, Mississippi Business Group on Health, The Partnership for a Healthy Mississippi, Mississippi Lifestyle Care, Mississippi State Department of Mental Health, Levi Straus & Co., Bank Plus, City of Jackson, Southern Farm Bureau Life Insurance Co., The University of Mississippi, Mississippi State University-Extension Service, the Mississippi Kidney Foundation, and several more. Vendors and not-for-profits are encouraged to attend to share their resources from across the state.
Participants will listen and learn from successful leaders in the state about many employer, community, and state-wide efforts to improve the health of Mississippians.
Participants will interact and network with other professionals, programs, and leaders in the state to share and compare ideas for ongoing success.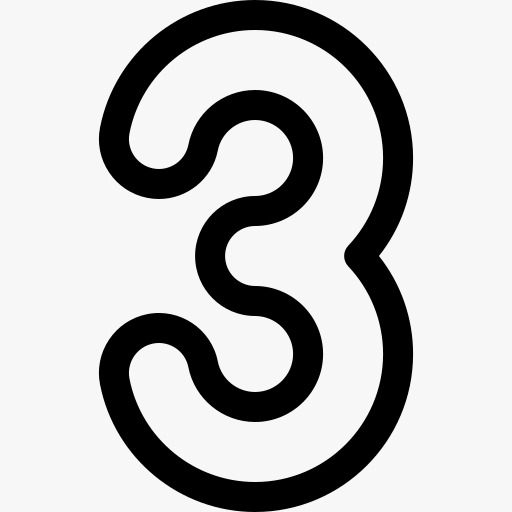 Participants will learn about community resources and commercial programs to integrate into their own health promotion and engagement efforts.
Employers, human resource and employee benefits professionals, wellness champions, public health, healthcare, vendors, not-for-profits, and community members.
$25 Individual
Free State Employee Wellness Champion
$100 Not-for-profit Exhibitor
$500 Exhibitor – Booth
$1000 Event Sponsor – Booth and Introduction Session
$2500 Premier Sponsor – Booth Welcome & Lunch Program
2023 Mississippi Healthy Workplace Healthy Communities Conference
A collaboration between the Mississippi Business Group on Health and the Mississippi State Department of Health
| Time | Name | Description |
| --- | --- | --- |
| | Registration, Check-in, and Vendor | |
| | Welcome, Expectations, and Overview | Murray Harber, Executive Director, Mississippi Business Group in Health Victor Sutton, Mississippi State Department of Health |
| | Health in Mississippi – Access, Social Determinants, and Chronic Disease | Stephen Farrow, MD, MBA-ACE, CPE, FACP, Executive Director, NDORI |
| | Integrative Health – Mind, Body, Spirit | John D. Damon, PhD., CEO of Canopy Children's Solutions |
| | AM Economic and Community Development and Health | Gia Matheny, Economic and Community Development Director, City of Hernando Cindy Ayres-Elliott, CEO, Footprint Farms, LLC |
| | Active Break/Break with Exhibitors | |
| | | Sandra Shelson, The Partnership for a Healthy Mississippi (Facilitator) Gene Thomas, 10% Healthier by Thriving Populus Phil Trotter, Mississippi Lifestyle Care, Realizing DPP TJ Mayfield, Executive Director, Mississippi Kidney Foundation |
| | | John Damon, Canopy (facilitator) Wendy Bailey, Executive Director, Mississippi State Department of Mental Health Allison Ford-Wade, Associate Dean and Professor, Community Engagement, Ole Miss |
| | Foods, Eating, and Nutrition: Access, Affordability, and Choice | Purvie Green, Program Coordinator, Mississippi Department of Agriculture (facilitator) Qula Madkin, State Nutrition Specialist, MSU Extension Services Chef Broderick Mills, Mills Culinary Umi Mills, Farm to School |
| | | |
| | Community Partners Showcase | Sponsors, exhibitors, and other partners get five, two, and one min., respectfully, to speak. |
| | Selecting the Right Partners | Billy Sims, MSBGH Board Member, & former SVP of Human Resources SFBLI |
| | | Rod Oliver, Benefits Director, City of Jackson Brandy Grovich, Manager, Global Security & Resiliency, Levi Strauss & Co. Emily Chance, First VP & Human Resources Bank Plus John Cross, Chief Medical Officer, Southern Farm Bureau Life Insurance Co., |
| | | Shana Hansen, Benefits Coordinator/Wellness Champion, State Community College Board Chris Shaman, Deputy Director, State and School Employees' Health Plan of Mississippi Claude Courtney, Health Coach/Onsite, Active Health Management |
| | Consumer Resources – Literacy, Pricing, and Complaints | Bob Williams, J.D., Director of Life and Health Actuarial, MS Department of Insurance |
| | Final Thoughts and Discussion | Murray Harber, Executive Director, Mississippi Business Group on Health |
| | | |